We have a Martial Arts Class for Every Fitness Level!
Shaddock MMA Fitness offers martial arts classes for students as young as 4 years old.  It is never too early or too late to start a Martial Art like Brazilian Jiu Jitsu or Boxing.  Choose the best class for your fitness goals.  If you are looking for a different discipline, please contact us.
Adult Classes start at Age 13 and Up.  Browse our selection of Brazilian Jiu Jitsu, Boxing and Wrestling Classes. Whatever you level of fitness is currently, we can help you improve your overall health.
Children's Martial Arts Classes start at Age 4.  We offer Lil' Ninjas classes, Jr. Warriors and more.  Get your little one excited about exercise, discipline and build their confidence.
John Shaddock offers personal training sessions with him one-on-one.  Coach Shaddock comes with decades of experience training himself and others.  Speak with him about your personal fitness goals.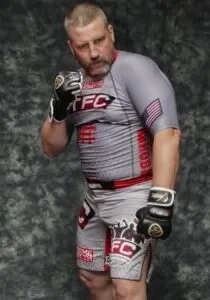 Coach John Shaddock, Maryland Jiujitsu Teacher
Coach John Shaddock has been involved in combat sports since 1971.  Throughout his life he has trained in multiple martial arts including Aikido, Gaijin Ryu jiujitsu, Brazilan Jiu Jitsu, Shorin Ryu karate, Jeet Kune Do and is now training under ISWA in catch wrestling. John has met and trained with UFC Ulumni Royce Gracie, Dan Severn, Ron Van Clief and Kamal Shalorus.
Shaddock MMA Martial Arts Training Student Reviews
I have been looking for a place like Shaddock MMA for nearly 10 years. Until I joined, I had been to gym after gym with absolutely no luck. I just felt like either a number or like I didn't belong at other places, but here I feel like part of a team.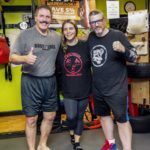 I have been training Jiu-Jitsu for only two months and feel like I have already made incredible progress. By combining these classes with healthy eating, I have been able to lose about ten pounds in just a couple weeks. Every class will push you no matter your skill level.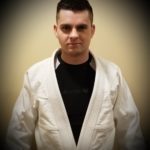 Brazilian Jiujitsu Student
Wes