Choose The Best Martial Arts Class for You!
FitBox
Ages 13 and Up
Fitbox takes all of the workouts of a boxer but takes away the contact of sparring.  You will train like a fighter without getting hit.  You will be taught as if John Shaddock was training for Golden Gloves by learning footwork, defense and basic combinations.  On our 20 piece boxing circuit you will hit our variety of bags.
Rolling with Bones
Ages 13 and Up
Your Instructor, John "Bones" Shaddock actually "rolls" with all of the participants in this adult martial arts class.  Rolling with Bones is a traditional Jiujitsu class done in the morning hours with a smaller group to get more personalized attention to training.
IronBox
Ages 13 and Up
Iron box is what happens when Fitbox combines with Cross Fit.  It combines the best of both classes giving you Carroll County's best boxing workout. This is a circuit class that combines the strength training of weights with the cardio of Boxing bag work.
Boxing Fitness
By taking a boxing fitness class, you can become more fit, more energized, more confident by joining one of our fitness classes or martial arts classes for children or adults.
We also offer one-on-one personal training if you need an individual fitness or martial arts training program designed for your own specific needs.
Want to practice on the mat?  We offer open mat or open sparring classes too!
Contact us today with any question on pricing structure, individual specifications of classes or any concerns.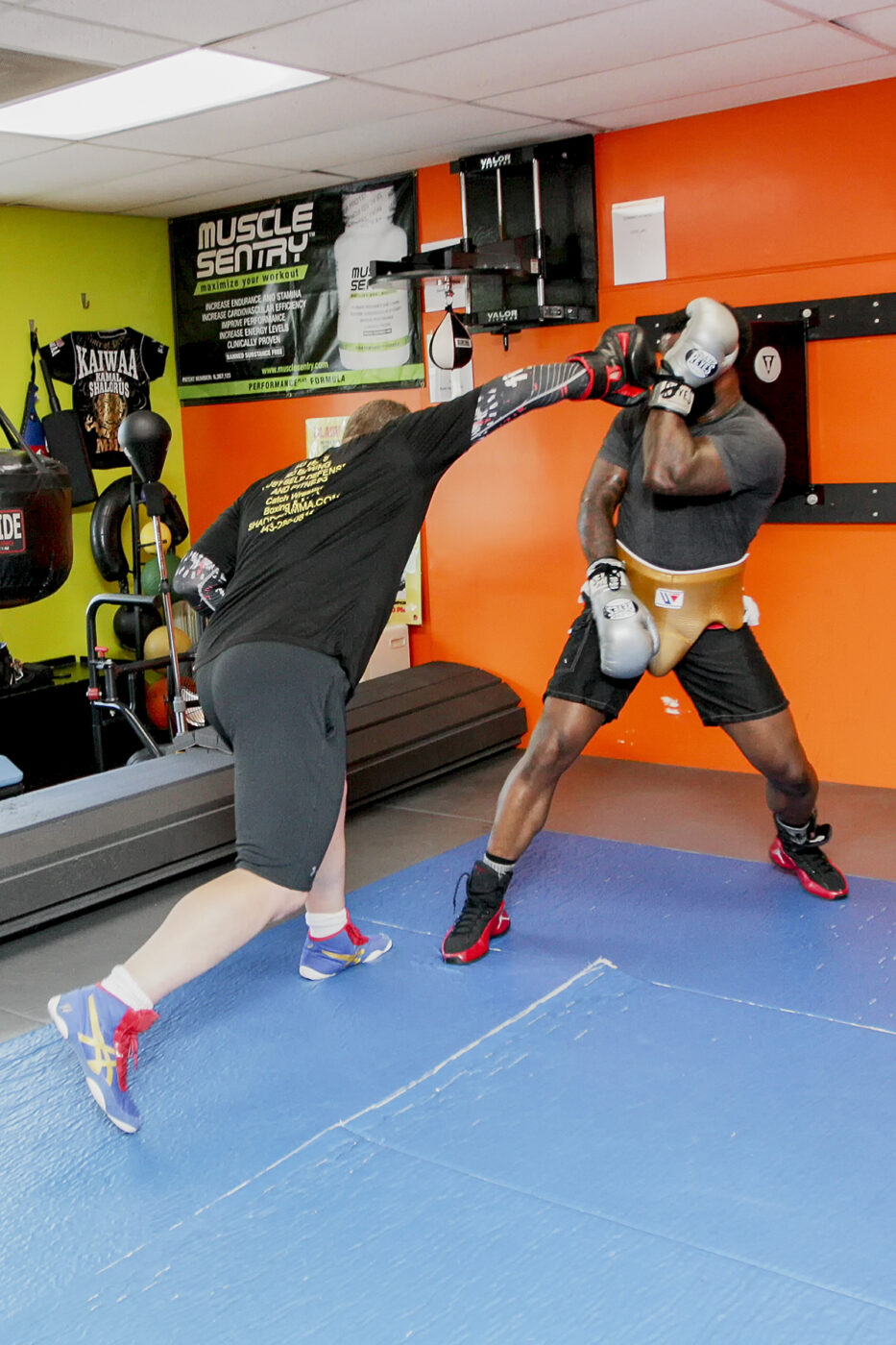 Shaddock MMA Fitness Student Testimonials
I have been training Jiu-Jitsu for only two months and feel like I have already made incredible progress. By combining these classes with healthy eating, I have been able to lose about ten pounds in just a couple weeks. Every class will push you no matter what your skill level is.
I have been looking for a place like Shaddock MMA for nearly 10 years. Until I joined, I had been to gym after gym with absolutely no luck. I just felt like either a number or like I didn't belong at other places, but here I feel like part of a team. Being at Shaddock MMA has boosted my stamina, my skill, my strength, and my confidence substantially.