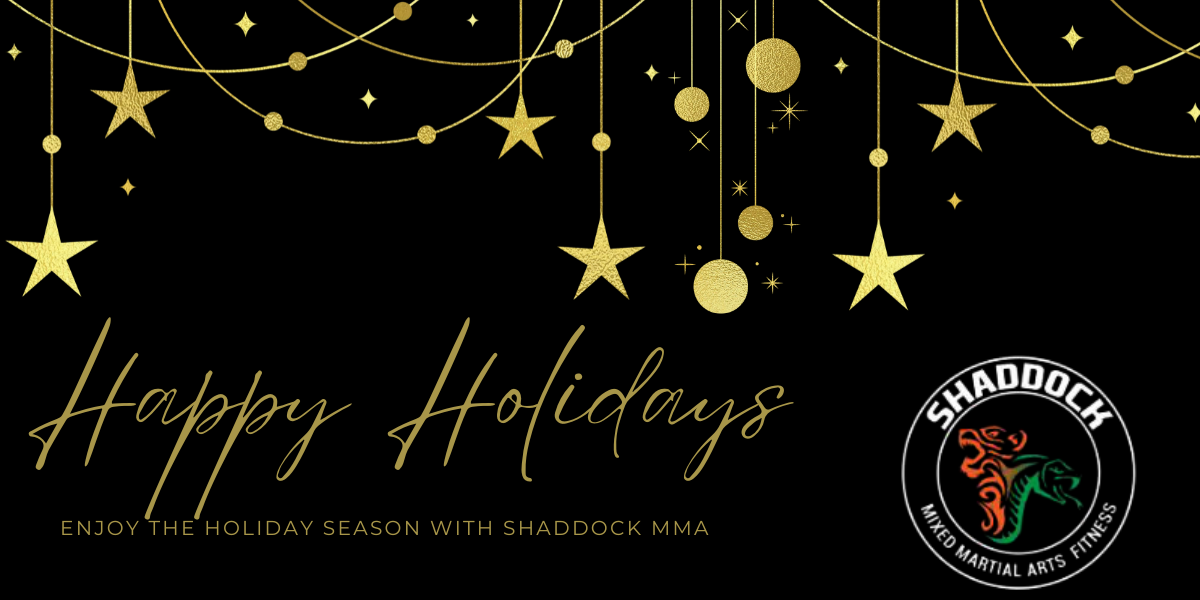 The Holidays mean something different to everyone.  But no matter how or what you celebrate, getting in shape and learning to defend yourself is always in season.
We offer a variety of boxing classes in addition to many martial arts classes.  Look over all of our adult martial arts classes.
For the month of December, join Shaddock MMA in Eldersburg, MD and get 12 days of classes for free!
Get started on your journey on being stronger, more flexible, build up your stamina and more with Coach John Shaddock.  Grab this great offer today at Shaddock MMA.  Contact us today! 
*Offer good December 1 - 31, 2022. See Coach for Details