One-on-One Martial Arts Personal Training
John Shaddock has been training individuals since 1988. He has trained people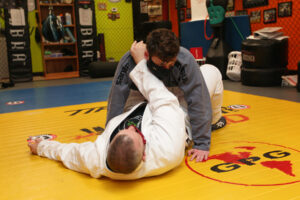 and taught boxing fitness in a variety of gyms and fitness centers. Now John owns Shaddock MMA Fitness (and has since 2008) and still trains individuals either in groups or individually. He will even train you in your home. John offers personal training for individuals through the martial arts, so not only will you get fit, but you'll learn self defense at the same time. He trains people of all ages, shapes, and sizes. The style of training he does works for everyone from the de-conditioned athlete to the seasoned combat athlete. With his style, everyone is an athlete.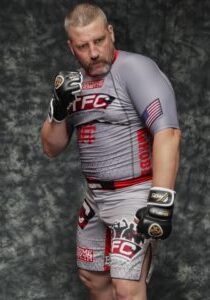 John has been involved in combat sports since 1971.  At age 3, he began wrestling competitions.  As a freshman in high school, he took third in the New York Private School Championships.  At 15, he traded wrestling to pursue a career in boxing. John won the Diamond Belt Boxing Championships and was a two-time Vermont State Golden Gloves finalist.
Throughout his life he has trained in multiple martial arts including Aikido, Gaijin Ryu jiujitsu, Brazilan jiujitsu, Shorin Ryu karate, Jeet Kune Do and is now training under ISWA in catch wrestling. John has met and trained with UFC Ulumni Royce Gracie, Dan Severn, Ron Van Clief and Kamal Shalorus.