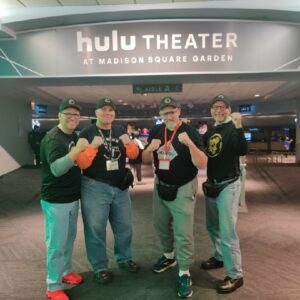 Dale Shaddock, brother number three in a family of four boys, has spent the majority of his life teaching, helping, training and developing people of all ages from 3-80 years old. He worked in the fitness business for over 22 years. He owned and operated a Youth Center for over 10 years in Vermont.  His oldest Brother, Coach and Mentor Chris Shaddock developed a Boxing Class to teach people the art of Boxing without any of the contact. Together they helped people get in the best shape of their life without getting beat up… all while having a lot of fun doing it!
Dale has always had a love of fitness, martials arts and boxing.  Starting at the age of 7, he began wrestling. By the sixth grade he won the USA National Freestyles and represented Nassau County, in the Nassau Coliseum, for the All-Long Island, NY Championships.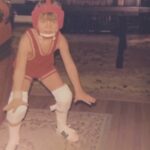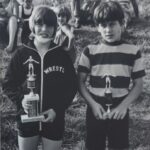 In 1981, Dale became the New York Private School Champion. The following year he also placed 3rd in the National Prep School Championships, and went on to wrestle Division I at Franklin & Marshall College.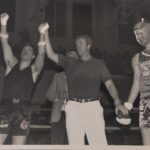 After leaving college and moving home to Vermont, Dale was a two-time State Golden Gloves finalist and in 1989 he became the Vermont State Champion!
Now at age 58, he is back to his love of the fitness in Baltimore County teaching at Shaddock Essex!
Coach Dale would like to send a SPECIAL THANKS to his youngest brother Coach JOHN SHADDOCK in helping him create and build Shaddock Essex.
Coach Dale Shaddock welcomes to the Essex MD gym location people of all ages from beginners to old pros.  Whatever your fitness goal or background is, whatever your age or experience, Shaddock Essex MD welcomes everyone.
Contact Shaddock Essex today to get started on the BEST WORKOUT OF YOUR LIFE!